Posts Tagged 'Cameron University'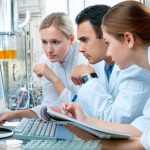 A $500,000 National Science Foundation (NSF) grant awarded in July will increase research and education opportunities at three of Oklahoma's regional universities by providing an alternative internet pathway.
Read More →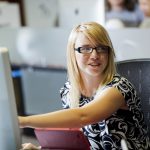 Cameron University's Lawton and Duncan campuses now connect seamlessly to each other thanks to OneNet and the Oklahoma Community Anchor Network (OCAN). Because of this direct connection, the Duncan campus can now offer more reliable courses for its remote learning options and the university has a stronger business continuity plan.
Read More →