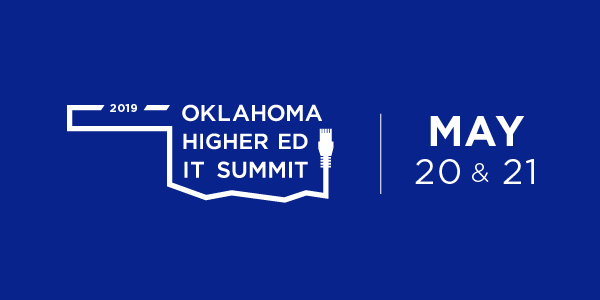 Technology Buzz
Putting People First
Keeping the Lights On
Student Centered Institution
Data Over All
Other – Software Procurement Process
Keynotes and Special Guests
May 20, 2019
9:15 a.m. Welcome – Presenter: Chancellor Glen Johnson
9:30 a.m. Jumping the Digital Divide in Higher Education – Presenter: Mike Miller
Mike Miller, Executive Partner from Gartner's Executive Programs division, will share leading business and tech trends in Higher Education and how CIO's can navigate these shifts by changing the culture of IT.
May 21, 2019
9:00 a.m. Short Races – Presenter: Crystal Heard
Walter Elliot said, "Perseverance is not one long race, but many short races run one after the other." Everyone has run many different races in their life and have probably learned something that can help them in other areas of their lives. Crystal will talk about the powerful weapons of perseverance and persistence that she obtained running different races in her life and how they have been instrumental in her 20+ year career in the male-dominated field of Information Technology. She will share lessons that motivate all to "keep on keeping on."
We hope you'll join us for the 2019 Council on Information Technology (CoIT) Higher Ed IT Summit! This two-day conference, hosted at the University of Central Oklahoma, will include keynote sessions and breakout presentations from our community on trends and topics relevant to higher education. This is a fantastic opportunity to hear about the issues affecting Oklahoma higher education, discuss new ideas, and network with IT professionals from across the state.
HOTEL:   Block of 20 rooms reserved at Fairfield Marriott Edmond  301 Meline Dr, Edmond, OK 73034  (405) 341-4818
Room rate:   $95+Tax/night.  
Hotel Reservation Deadline: Monday, May 13, 2019.