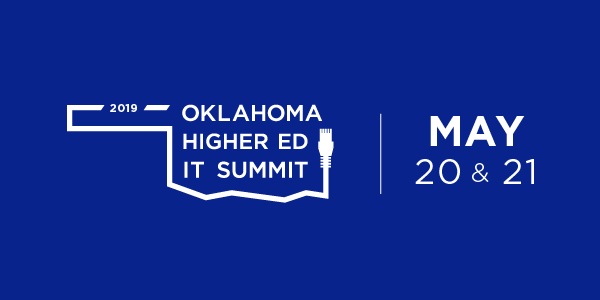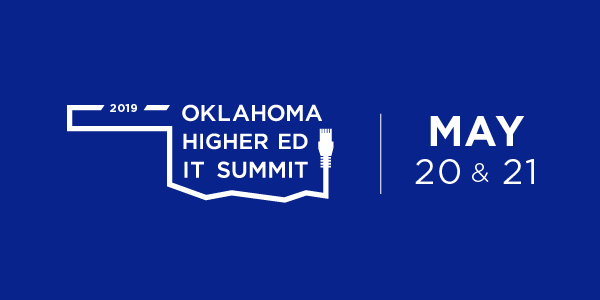 We hope you'll join us for the 2019 Council on Information Technology (CoIT) Higher Ed IT Summit!
This two-day conference, hosted at the University of Central Oklahoma, will include keynote sessions and
breakout presentations from our community on trends and topics relevant to higher education.
This is a fantastic opportunity to hear about the issues affecting Oklahoma higher education,
discuss new ideas, and network with IT professionals from across the state.
Additional information Coming soon.