EVER-MORe-OFFN Grant Expands Research Network in Oklahoma
A $500,000 National Science Foundation (NSF) grant awarded in July will increase research and education opportunities in Oklahoma. A new extension of the OneOklahoma Friction Free Network (OFFN) will provide three of Oklahoma's regional universities with access to an alternative internet pathway to allow them to bypass slower traditional networks and transmit data at higher speeds.
OFFN is a 10 Gbps network ring that provides participants with a dedicated internet route that is much faster than traditional internet highways. This alternative pathway makes big data transfer, an often slow and painful task, a frictionless process.
The Extended Vital Education Reach Multiple Organization Regional OneOklahoma Friction Free Network (EVER-MORe-OFFN) is the second extension of OFFN. This grant will add three Oklahoma universities, Oral Roberts University (ORU), East Central University (ECU) and Cameron University (CU), to the OFFN network. After joining the network, the universities will be connected to other educational and research institutions across the nation and the globe. CU, ECU and ORU will use their expanded network capabilities for impactful research and courses that will make students more competitive as they enter their respective job markets.
"As data science and high-performance computing data set size requirements have substantially grown over the recent years, it is imperative that data motion between researcher collaborators and research instruments be facilitated with appropriate capabilities," said Dr. Stephen Wheat, professor of computer science at ORU and EVER-MORe-OFFN principal investigator. "The EVER-MORe-OFFN networking extends the Oklahoma Friction Free Network to our three universities, giving each a much greater position and capability to drive and collaborate in undergraduate research opportunities. This will broaden the undergraduate research participation and thus create opportunities for more students to confidently pursue advanced degrees and further contribute to the research population."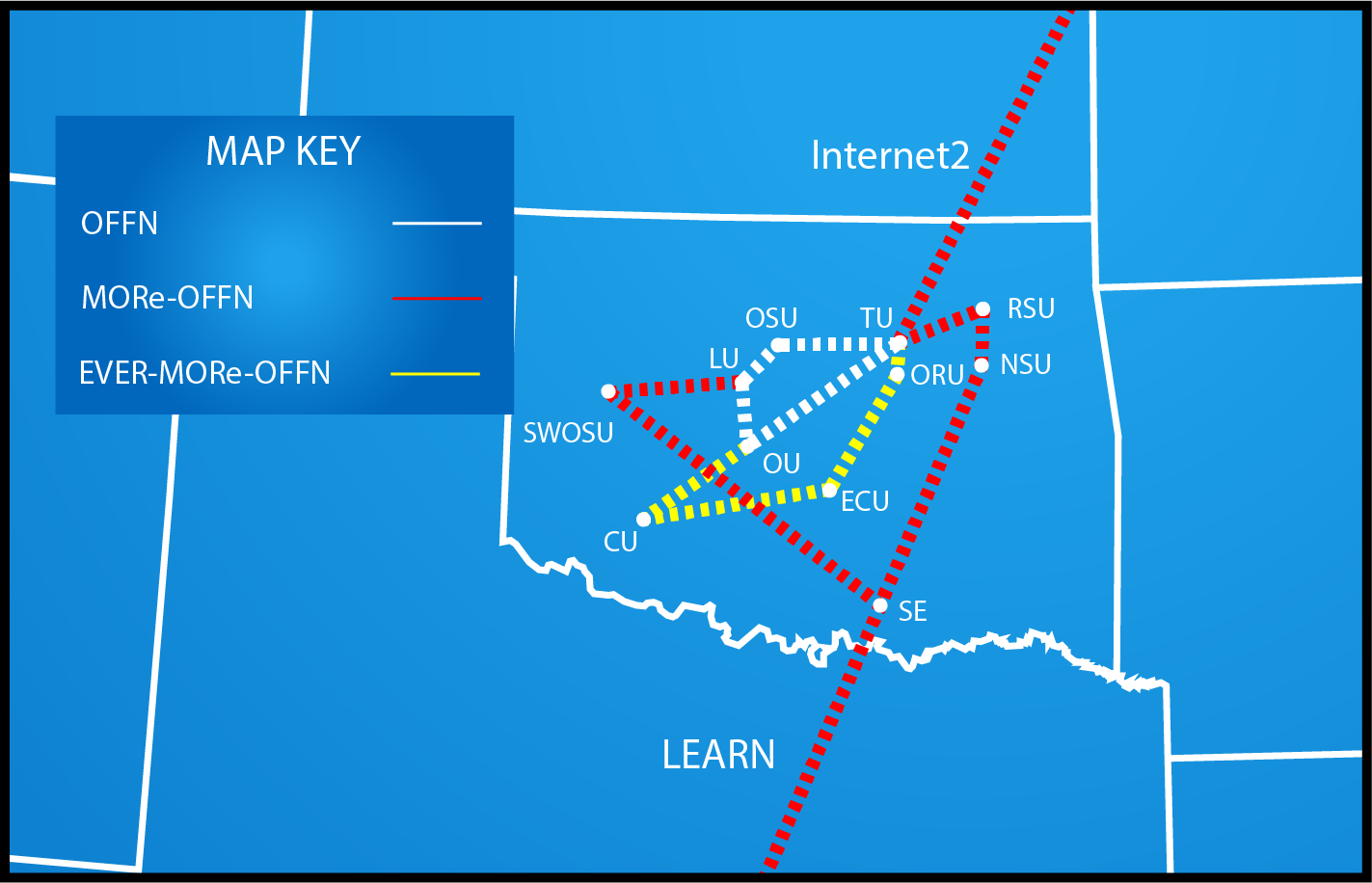 An ORU research group led by Dr. William Collier is using molecular spectroscopy to investigate structure in drug derivatives. This research is essential because pharmaceuticals like anti-cancer drugs are often selected based on characteristics like structure and DNA interactions, but their effects on the body are often unknown. EVER-MORe-OFFN is helpful to this group because the data collected easily exceeds 1 GB/month.
EVER-MORe-OFFN will allow CU to enhance its current computer science program through the addition of a senior-level parallel processing course. Dr. Chao Zhao and Feridoon Moinian are developing the course, which will cover themes such as data sharing, parallel processing, data visualization and scientific computing. Zhao and Moinian hope that this course will make CU graduates more competitive as they enter the current job market.
ECU professor Dr. Nicholas Jacob plans to use the grant to expose students to complex analyses of data and problems in business and government. It i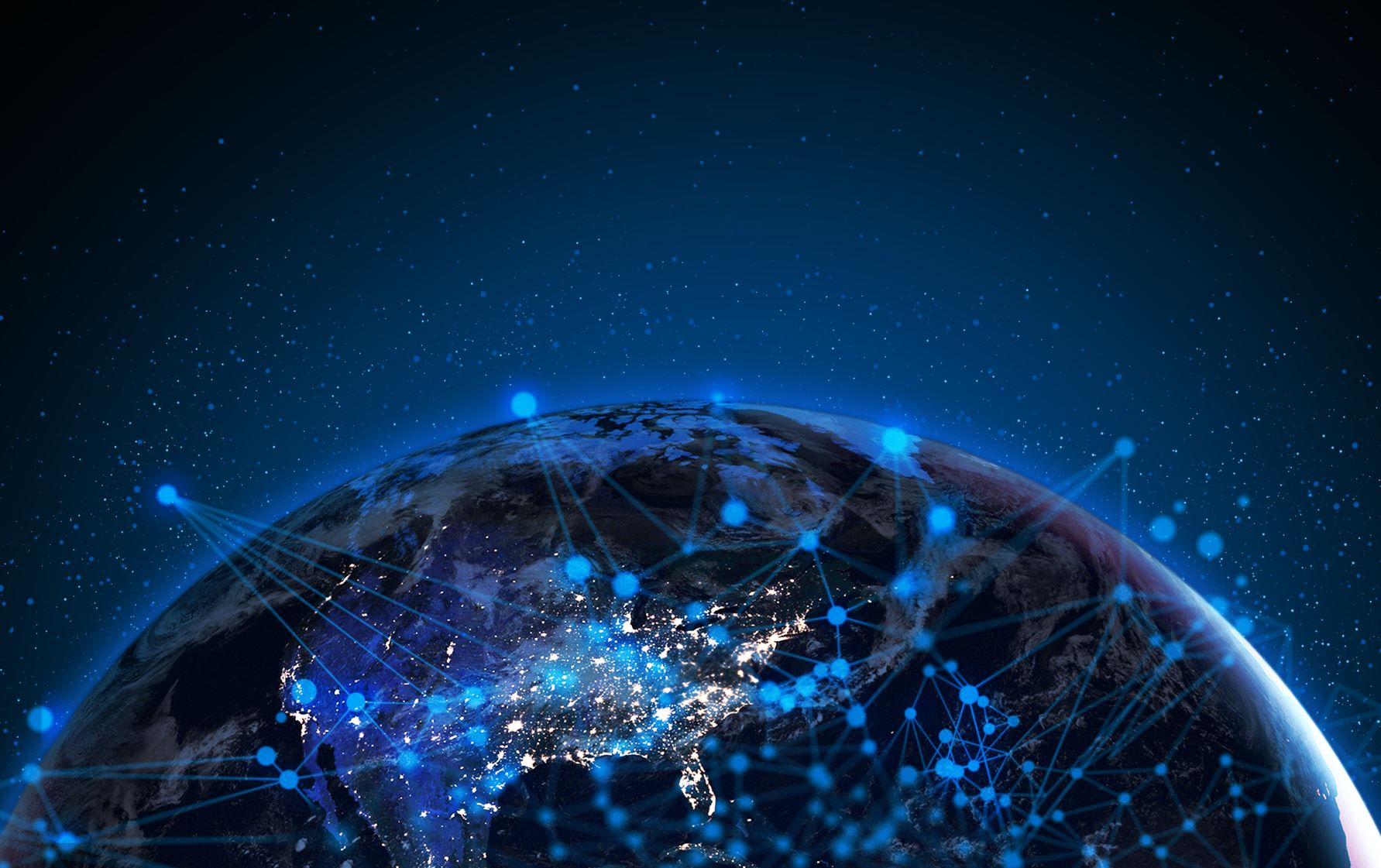 s common practice to use algorithms of this complexity, but without EVER-MORe-OFFN ECU's campus would not be able to support them.
OneNet makes EVER-MORe-OFFN possible by providing the network that connects participants. OneNet also provides partners with access to Internet2, a nationwide network for education and research. Internet2 is a 100Gbps network that supports big data movement and collaboration among educators across the nation. As a division of the Oklahoma State Regents for Higher Education, OneNet is the only organization in Oklahoma that provides access to Internet2.
OneNet Executive Director Vonley Royal understands how critical a reliable, fast network is to research and education. "OneNet's goal is always to provide Oklahoma's higher education institutions with resources to further education initiatives," Royal said. "Expanding access to networks like OFFN is part of that process."
Providing these schools with access to faster networks will enable more impactful research and educational opportunities across the state of Oklahoma. Together, EVER-MORe-OFFN, OneNet and the participants are enhancing research and innovation for Oklahoma universities.
Story by Abbey Wood, OneNet Strategic Communications Intern Fall 2019