Murray State College Expands Distance Learning with OneNet and USDA
Murray State College (MSC) plays an important role in the rural community of Tishomingo and throughout its 10-county service area in southern Oklahoma.
In addition to serving on-campus students, the college provides technological upgrades to local high schools and supports a growing distance learning program to benefit nontraditional students throughout southern Oklahoma.
As these initiatives were being developed, MSC's information technology department realized its resources were stretching thin. This prompted the school to apply for a U.S. Department of Agriculture Distance Learning and Telemedicine (DLT) grant. In 2016, the college was able to upgrade three ITV (Internet TV) classrooms, purchase two more, and distribute ITV technology to 13 schools throughout southeastern Oklahoma.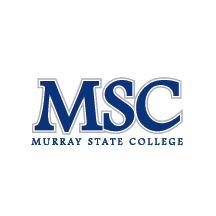 The school applied for a DLT grant again this year. Don Mercer, chief information officer at MSC, is part of the application process.
"For 2018, with OneNet's support, we're applying for funding to upgrade the network, improve wireless capability around the main campus for our underprivileged students and community members, purchase and install web-conferencing equipment and upgrade our learning management system to support increased online enrollment," Mercer said.
The USDA established the DLT grant program to provide greater economic opportunity in rural areas by supporting infrastructure improvements, business development, community institutions, health care and enabling high-speed internet access. As a community college and education institution hoping to provide better internet-related services throughout a rural region, MSC is well-positioned to benefit from the grant program.
The college's primary goal in applying for the grant is to expand and support its distance learning and concurrent enrollment programs. By allowing students and faculty to videoconference with classrooms, tutors and each other, even in distant locations, MSC's footprint can stretch much farther than Tishomingo.
"The college's mission is to provide opportunities for learning, personal growth, professional success and community enhancement," said MSC President Joy McDaniel. "Upgrading and expanding our ITV capability has enabled us to reach students at schools that normally would be unable to acquire this technology."
High-speed internet access via OneNet is critical for ITV initiatives because large amounts of data must be transferred very quickly across several locations. Mercer said MSC's distance learning programs would struggle to exist without the network.
"Without OneNet's conferencing bridges, and especially the network capability they've expanded throughout the state, such teleconferencing would be problematic at best, and in most cases, outright impossible," he said.
Von Royal, executive director of OneNet, says supporting the school's distance learning program and their work with local high schools is an important part of the network's mission.
"OneNet was founded to support higher education at every le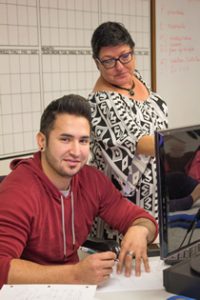 vel throughout Oklahoma," Royal said. "We are proud to help develop Murray State College's technological growth as they continue to serve students throughout the region."
As MSC's CIO, Mercer also participates in the Council on Information Technology (CoIT), a statewide organization of higher education IT leaders that advises the Oklahoma State Regents for Higher Education and OneNet. He said that CoIT helps MSC develop solutions and policy guidance on a wide range of issues.
Murray State hopes to incorporate more educational technology into their facilities and curriculum in the future, which Mercer hopes includes greater collaboration with the Chickasaw Nation using the college's learning management system, increased enrollment in distance learning programs and the use of new instructional technologies like augmented reality.
"All of these require continued OneNet support to help us keep costs under control," Mercer said. "As we continue striving to meet state-mandated initiatives, OneNet's role will only continue to increase in importance to educational institutions around the state and especially to Murray State College."
Because OneNet provides internet connectivity to all public colleges and universities in Oklahoma at no additional charge, MSC can apply its technology budget to larger projects like upgrading its facilities. Mercer says if MSC were to purchase internet service through a different provider, it would be forced to choose between good internet access and old facilities, poor internet service and updated facilities, or mediocre access and hardware. By using OneNet, MSC benefits from both so it can better serve Oklahomans.
"OneNet's network capability is critical to the success of education throughout the state," Mercer said. "Without this capability, rural schools and smaller colleges would face near-insurmountable challenges to provide the educational support and research opportunities that allow our Oklahoma students to succeed and excel."
Story by Tim Hatton, 2018 OneNet Strategic Planning and Communications Intern