University of Oklahoma, OneNet & Norman Public Schools
OneNet Partners with Norman Public Schools, OU to Boost Innovation, Cost Savings
OneNet recently collaborated with the Norman Public School District and Information Technology Shared Services at the University of Oklahoma to form an innovative technology cost-sharing alliance.

OU Information Technology Shared Services was first introduced in 2011 as a way to reduce costs and realize statewide savings in Oklahoma by sharing services, hardware, software, training and expertise. The new affiliation with Norman Public Schools expands OU's initiative to K-12 schools in Norman.
After Norman Public Schools faced a series of facility and hardware challenges, it became critical for the district to quickly find a cost-effective way to modernize and protect their data and computing infrastructure. On campus, OU had completed the Four Partners Place data center facility, a technology hub created to meet both administrative computing needs and the supercomputing requirements of OU researchers and faculty. To help make the connection, the two organizations turned to OneNet, a division of the Oklahoma State Regents for Higher Education that provides Internet services for both the university and the public school system.
"OneNet works continually to ensure our state has the advanced network required for learning, exploring, and competing in today's digital age," said Chancellor Glen D. Johnson. "Innovative partnerships like this one are vital to extend those capabilities within communities across Oklahoma."
OneNet deployed a virtual, high-speed interconnect from OU's data center to Norman Public Schools, allowing the school's information technology team to operate as though OU's data center is an extension of the district's own data center.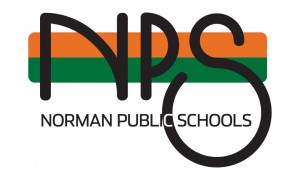 "Many of today's applications are designed to be delivered from an on-site data center," said Vonley Royal, OneNet's executive director. "By extending OU's data center capabilities to Norman Public Schools, the district can provide the applications that best meet their needs. This private interconnection removes limitations, improves reliability and offers opportunities for future growth."
"Today, our district has modernized and streamlined much of its computing infrastructure, using server virtualization and moving the systems and data into OU's facilities," said Jack Green, director of technology services for Norman Public Schools. The district pays a monthly fee that helps OU offset some of their data center costs.
The technology sharing allows both organizations to continue to focus more of their limited resources on students.
"Cross-jurisdictional sharing is an important opportunity for the public sector in Oklahoma and particularly for education," said David Horton, an IT administrator at OU. "Technology resources are both critical and expensive, and it's great when our teams can find creative ways to work together and bring value to our constituencies."
"The cost savings are significant," said Nick Migliorino, Norman Public Schools' assistant superintendent of administrative services and chief technology officer. "The district would normally have to spend more than $400,000 annually, not counting the cost of the facilities, which could run as high as $2 million to build, maintain, and operate the facility."
"Additionally," Migliorino noted, "district data is securely partitioned from OU's data, and vice versa. Each of the entities has its own security measures in place, even before connecting with servers."
Aside from budgetary benefits, this collaboration enables other opportunities for the institutions to work more closely together. "OU has many programs that work closely with our future students," said Aaron Bighorse, IT architect for the university. "In the past, technology was sometimes a barrier to those efforts," he said. "Collaborations like this help remove some of those barriers, and the sky is the limit on what we can do together moving forward."